Price Edge, a Price Optimization & Management (PO&M) software provider, is pleased to announce that Price Edge and BuildFlow have agreed to cooperate in all markets served by both companies.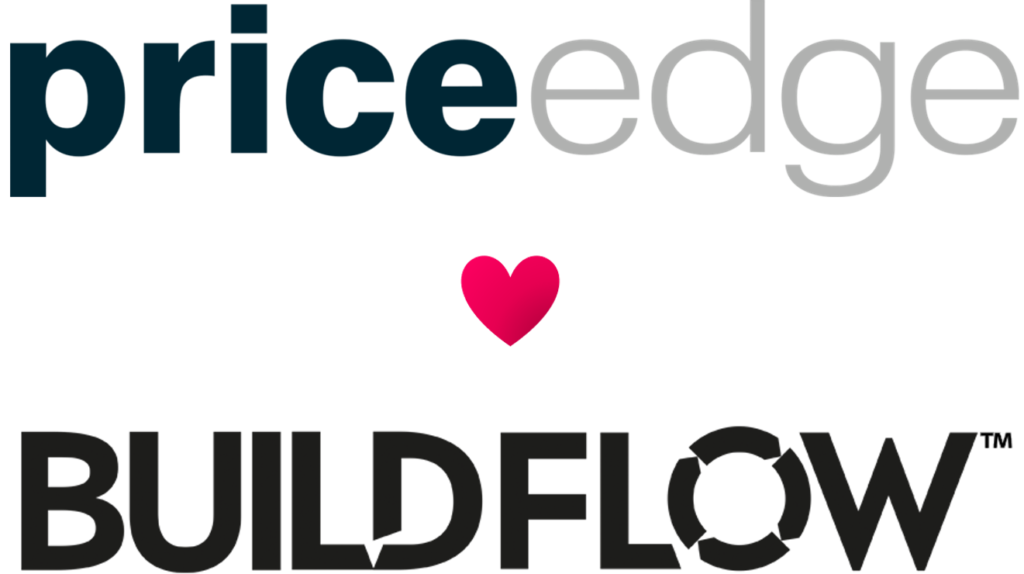 Price Edge is an aspiring global leader in software and solutions for price optimization and management with a proprietary AI-engine developed for eCommerce, and BuildFlow is focused on digitalizing the building material industry with solutions including planning, price analytics, and environment monitoring. The cooperation means that users of the analytical software BuildFlow Insight can get access to new powerful dynamic price setting capabilities.
"We see a niche-player such as BuildFlow as the perfect partner for us to grow with within the building material industry", says Rickard Glamsjö, CEO of Price Edge. "This is partly due to BuildFlow's deep industry experience, but also due to their unique base product structure that creates the perfect foundation for companies that want to work with sophisticated pricing"
"We are very pleased to form a strategic partnership with Price Edge," said Magnus Svensson, CEO at BuildFlow. "This partnership came about very naturally for us. Price Edge offers the last piece of the puzzle for us in order to offer our existing customers and the building material market the leading solution for price analytics and price setting.
About Price Edge
Established in 2014 in Sweden, Price Edge has developed the dream pricing software – a cloud-based price optimization & management software for enterprises, which gives them access to new pricing strategies and more flexibility than ever before. Price Edge's vision is to become and stay the leading price optimization & management solution provider by offering a more flexible and easier to use product than all other options in the market. For more information visit www.priceedge.eu
About BuildFlow
BuildFlow deliver services for product information and prices on building material. BuildFlow is a service platform that connects all actors in the sales and purchasing process in the construction industry, from manufacturers to end consumer. Our services Consumer, Insight and Connect is based on a product matching through which we deliver price and product information, integrations and analytics to streamline and automate the construction industry. Learn more at www.buildflow.io
For more information, please contact:
Rickard Glamsjö, CEO, Price Edge
[email protected], +46 70 090 53 87
Magnus Svensson, CEO, BuildFlow
[email protected], +46 70 444 99 87