The pricing spring event season is just about to get started for us here at Price Edge. The first conference we will be attending will be the NYPS 2018 event in Lisbon next week.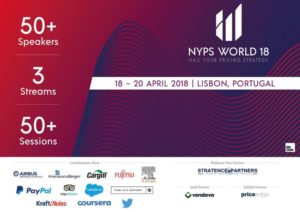 After Lisbon, you can also find us at the Pricing Exellence event in Milan in late May.
If you are attending one of these events, make sure to stop by our booth to learn more about our pricing software. We love to demo it and test out its flexibility.