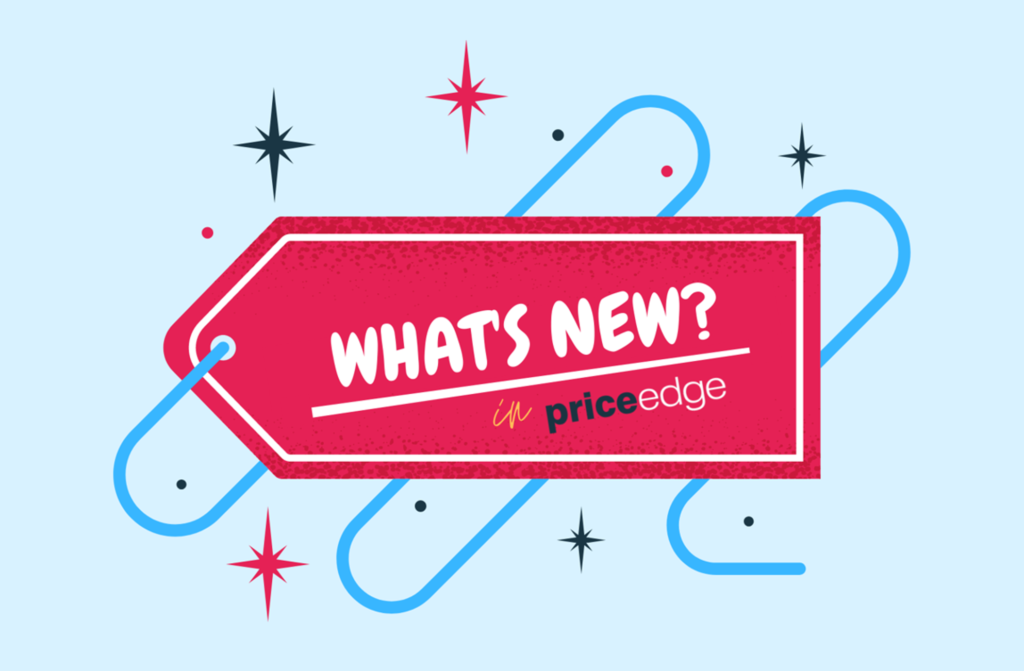 Find out about all the big changes we've made to PriceEdge in the last quarter, including improvements to our user management and adding a new default dashboard for those of you that utilize our scraping capabilities via PriceEdge Collect. We also share information about our improved "translation interface" as well as the addition of anchor-based pricing features to our attribute-based pricing screen. Most of our updates will affect all our users and be rolled out during the month of March.
New Default Dashboard
As part of this release, we have included a brand new standard dashboard that is available by default for all PriceEdge Collect users and from day 1. This new dashboard gives you a good overview of your market position across competitors, categories, and price levels. The dashboard also always you to view the data behind the price level histogram and export that directly to CSV. We are really excited about this new addition to our system and hope you will be as well.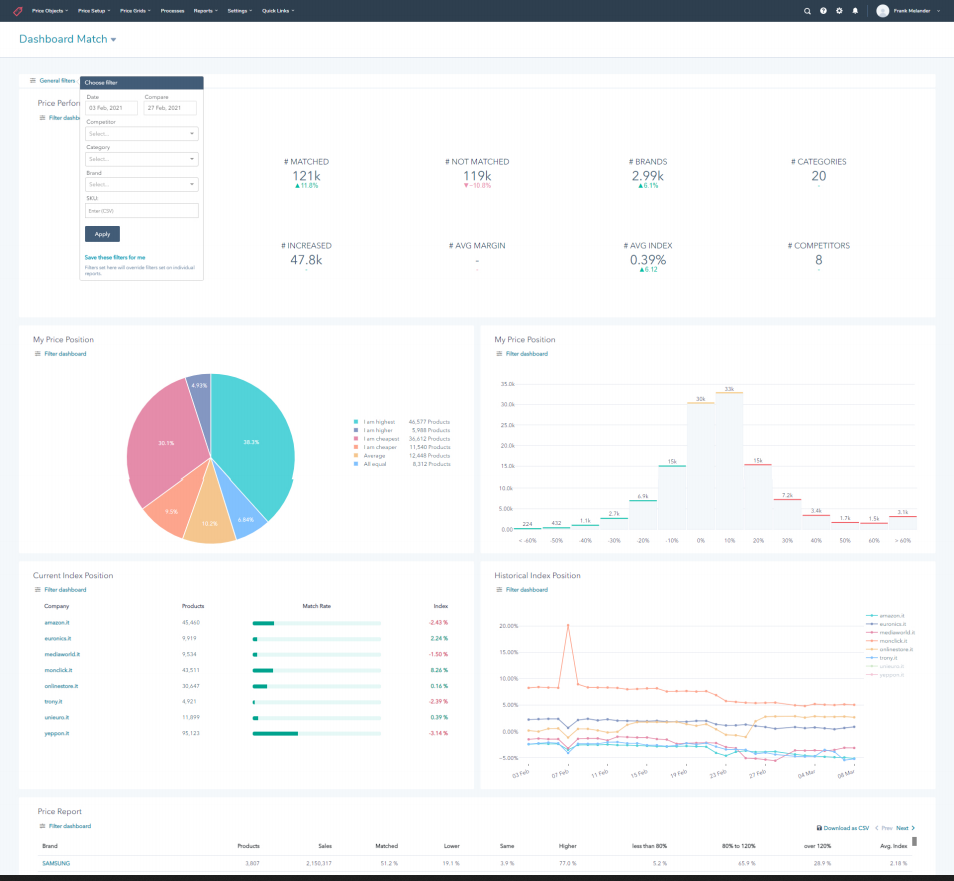 New User Management Setup
It's now also much easier for administrators to create, delete and manage user accounts as well as defining user roles. This change also includes a move of the user management to our new settings area that you find under the "sprocket" icon in the ribbon.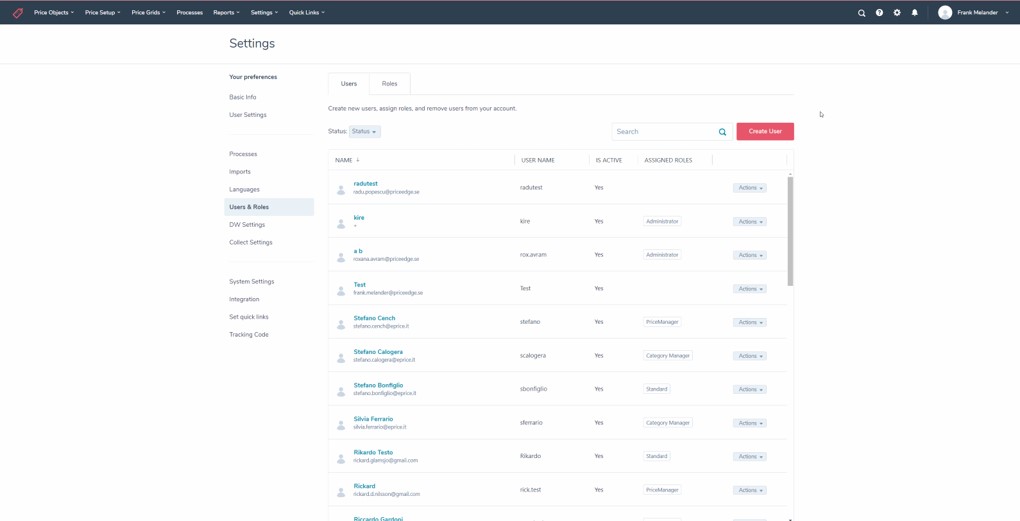 Updated Translation Interface
We've also included changes that make it much easier to change labels on table columns and text items in the system ribbon menu. This also includes the possibility to directly translate these labels to other languages. For a user to see the label/translation they need to pick the language required on their profile.
Soon, we're going to be adding even more options to this setup, so you should in the near future also be able to change labels on buttons and more.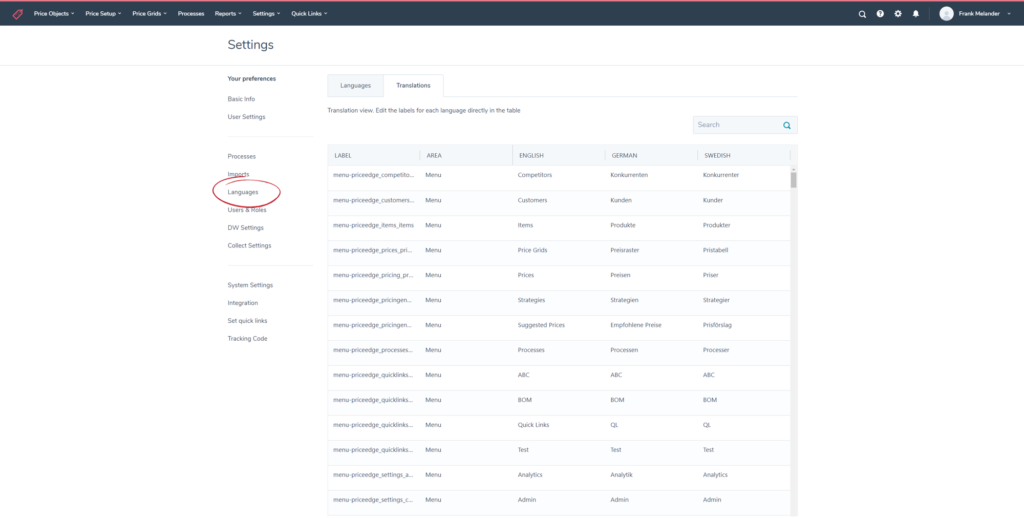 Anchor-Pricing Now Also Possible in Attribute Price Setup
We've created some new functionality in our attribute-based pricing setup. For those of you that use this pricing step, you will now see a new input option that asks for an "Anchor Item". If you choose to use this setting, you will then be able to create your attribute-based logic in relation to that Anchor Item. Meaning you can, e.g have a group of items automatically get updated prices when an attribute or price of the Anchor changes.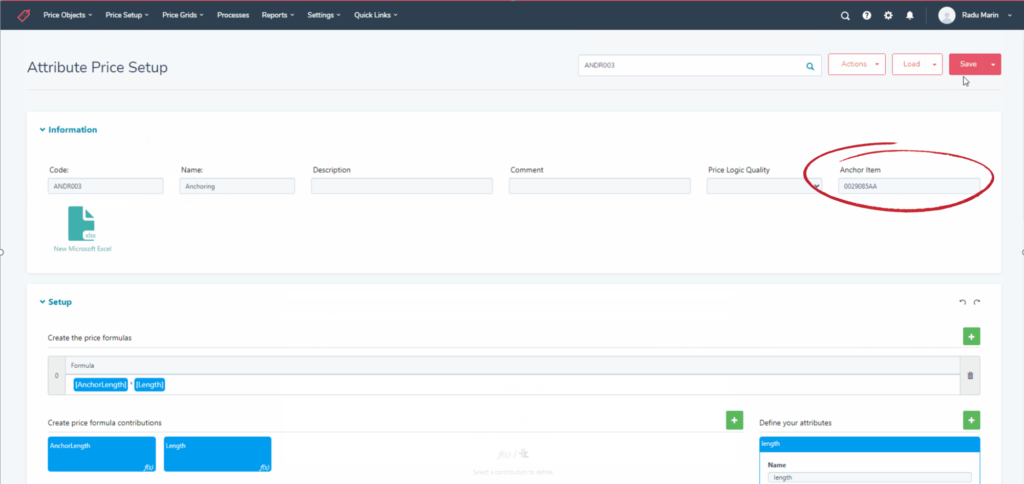 Other Improvements
Besides a bunch of smaller tweaks and bug fixes, we have also made UI improvements to our price-rule setup screens and disabled the old settings area, meaning all settings are now made under the new settings area (found under the "sprocket" icon). Also notable is a rebuilt data admin interface, that loads much quicker and allows single line addition without using the import flow.
Not Using PriceEdge Yet?
Book a free demo with one of our pricing experts here or check out our resources and level up your pricing skills with one of our ebooks.