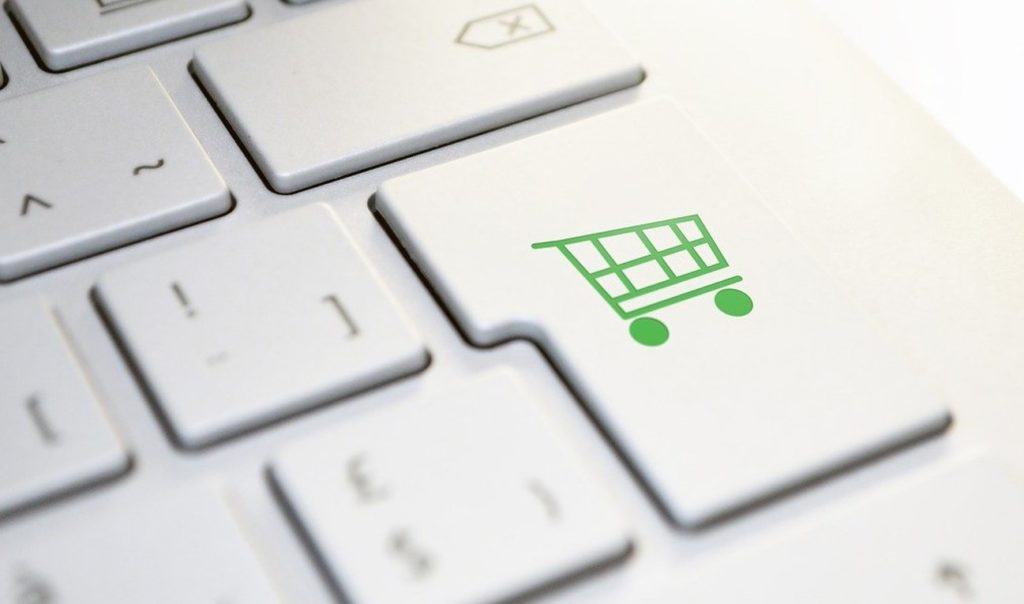 Profit is the driving force behind any retail business! The bottom line of your business is to grow your bottom line. You need to make money in order to keep your business afloat, but you also do not want to price yourself out of the marketplace by pricing your merchandise too high.
In today's retail world, eCommerce accounts for over $3 trillion in overall sales and you can't afford to pass up your piece of the profit pie! Digital technology now makes it possible for customers to compare prices on the items they want at many different retailers in seconds, and most customers will purchase the item they want from the retailer who is offering the most competitive price.
So, how do you ensure you are pricing your merchandise to sell?
1. Know the "Value" of What You are Selling
When it comes to any merchandise, customers set the tone for "value" of the item with their wallets. If your products are priced too high, customers will shop elsewhere in order to get a better deal. If your prices are set too low, not only are you going to lose money on the sale, but potential customers may question the value of the product and your brand if you are pricing products substantially lower than what other retailers are selling the same product for.
With eCommerce fraud and scams being rampant on the internet, customers will become suspicious of a company if the deal seems too good to be true. Learn what customers are willing to pay for a specific product and make sure your merchandise is priced accordingly.
An important component of pricing your merchandise is to know its true value. Establish what the product costs to make, per unit, and then set the sales margin for your products based on the cost and acceptable profit. When figuring out your costs, be sure to add in the cost of shipping the item so you do not run into any unexpected expenses. Unexpected expenses will make your profit margin take a nose dive.
2. Research, Research, and Research Some More
In order to set the right prices for the products you are selling, you need to be in the know of what similar products are selling for in the online marketplace. Just like any good military strategy, you need to know your enemy. A retailer that is more established and has a good reputation is going to be able to move more products at a higher price than smaller companies, so you should plan accordingly.
Compare several different online retailers to see what they are setting the asking price at for products that are similar to yours. You should research large-scale retail giants as well as "The Little Guys." Be sure to investigate all of the details of the offer and don't discount perks like free shipping, "save x% when you purchase $x," and other clever marketing campaigns. If you can't compete with big retailer marketing strategies, you are going to have to come up with an ingenious way to attract buyers.
Short on time or don't have the man-power to complete all of the research? Have no fear as Price Edge is here to help. We are experts in researching the market and can help you analyze fair prices for your merchandise using our intuitive digital tools. Not only can you get live help from one of our experts, but you will have access to all of our marketing and pricing tools. We help you with researching current trends in the eCommerce world so you can focus on growing your business.
3. Understand Price Adjustments and Sales
If you have ever purchased products online and have access to email, then you know that prices are constantly changing on merchandise for sale in the eCommerce world. Online shoppers are constantly barraged with flashy banner ads and email notifications that their most desired items are on sale for acceptation prices…"act now, sale ends at midnight!"
To compete with the ever-changing pricing schemes of the online marketplace, you should be armed with information and be ready to adjust your prices at a moment's notice. Who has time to do all of that when you are trying to run your business? We have consultants who will monitor pricing for you, as well as analytical tools that constantly keep an eye on what is going on in cyberspace, so we can complete price adjustments for you based upon pre-arranged pricing guidelines. Sell more products at better prices without dipping too heavily into your profit margin.
4. Good Pricing and Customer Service Leads to Repeat Business
Customers have ALOT of choices when it comes to who they are going to do business with. Attractive pricing will lure customers to your online store; excellent customer service will get them to buy from you and keep coming back for more. Think of competitive pricing as the ice-breaker and a well thought out website as the conversation that introduces them to who you are, what your core values are, and why your company is the business they need to buy from.
When you establish trust through fair pricing and excellent customer service, you will be surprised at how quickly you build customer loyalty. Customers are often willing to spend a little more money on a product if they know that your company offers consistently good quality merchandise and your customer service representatives are a pleasure to work with. Keep your customers coming back for more by giving then an excellent overall experience.
At Price Edge our motto is "E-Commerce pricing made easy" and we are here to help you grow your business to its full potential. We offer intuitive pricing software that allows you set the parameters of your pricing structure so you can focus on running your business. Our live consultants are knowledgeable in eCommerce marketplace pricing trends and are always here to help you with any questions or concerns you may have. Check out our website today where you can request a demo, learn more about us, and have access to resources that will make your retail business boom.