EPP Monetized, a gathering of the B2ME pricing community, is one of the latest & greatest events for pricing experts, pricers and pricing software vendors in Europe. In particular, the event gives pricers the opportunity to network and learn from peers, industry leaders and solution providers that can help extend, scale and grow their businesses.
Last week (July 3-5, 2019), parts of the Price Edge marketing & implementation team travelled to Amsterdam and Johan Cruyff Arena to network with and learn from some of the leading pricing experts in the B2ME pricing world at the EPP Monetized Pricing Forum.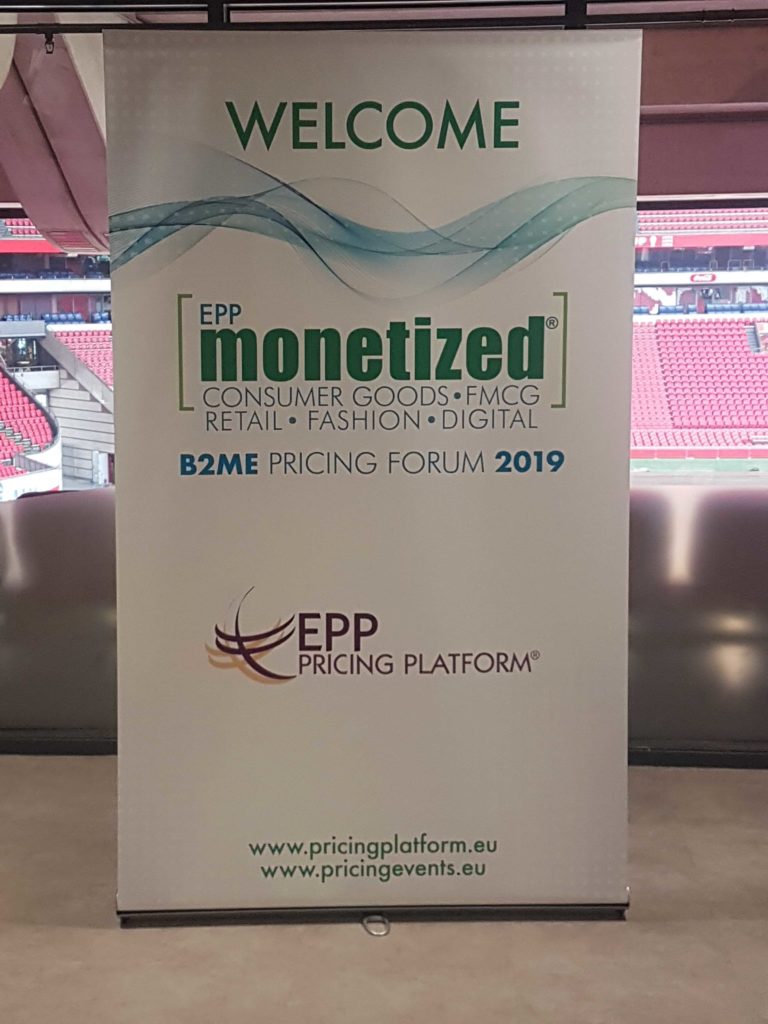 Joining over 60 attendees, 30 speakers, and multiple exhibitors at the event, we experienced more than 25 hours of content, and took part in over 20 hours of exhibiting across a three-day period.
Here are our four major takeaways from the conference:
Continue reading »