EPP Monetized, a gathering of the B2ME pricing community, is one of the latest & greatest events for pricing experts, pricers and pricing software vendors in Europe. In particular, the event gives pricers the opportunity to network and learn from peers, industry leaders and solution providers that can help extend, scale and grow their businesses.
Last week (July 3-5, 2019), parts of the Price Edge marketing & implementation team travelled to Amsterdam and Johan Cruyff Arena to network with and learn from some of the leading pricing experts in the B2ME pricing world at the EPP Monetized Pricing Forum.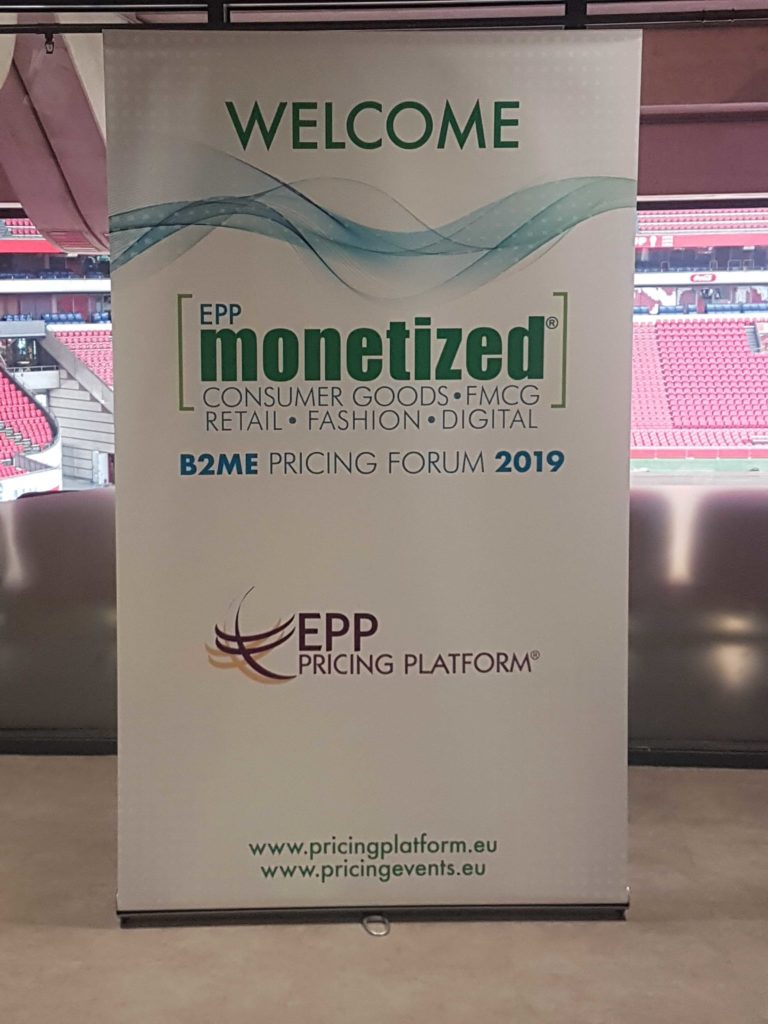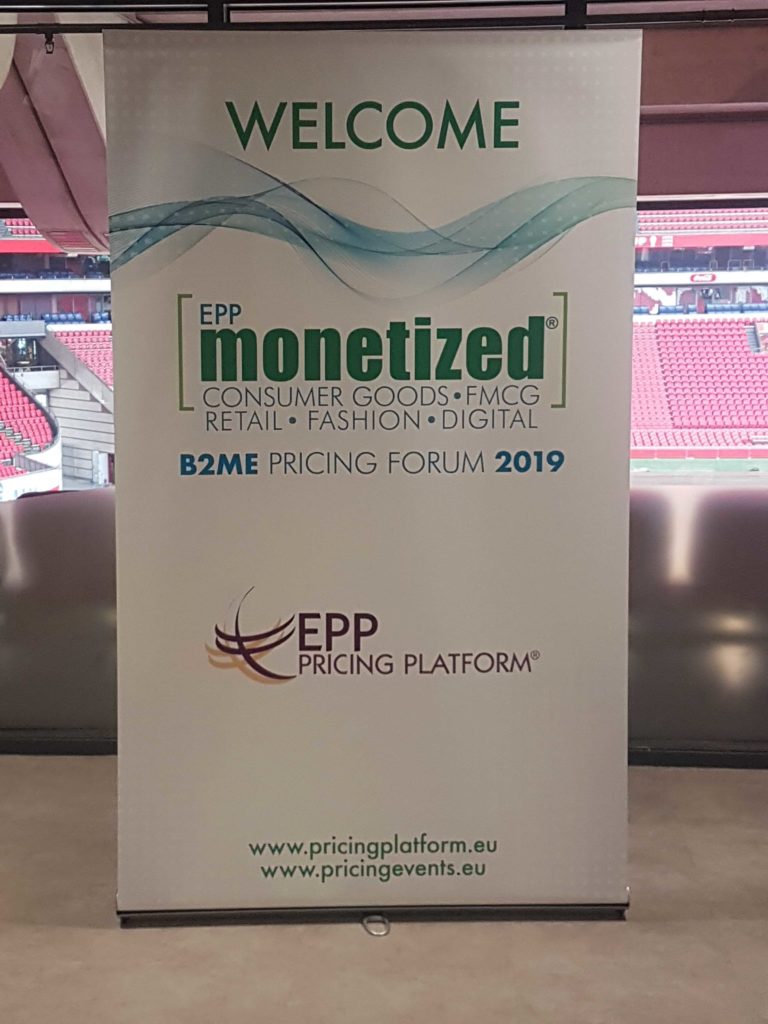 Joining over 60 attendees, 30 speakers, and multiple exhibitors at the event, we experienced more than 25 hours of content, and took part in over 20 hours of exhibiting across a three-day period.
Here are our four major takeaways from the conference:

1) Data is a pricer's bread and butter
It should come as no surprise that the emphasis on data and data sources was apparent throughout every detail of the event. Without data and in particular, quality data, any advanced and differentiated pricing will be very tricky. This was highlighted in most presentations throughout the three days, but especially Stefan Ammerlaan from SKIM and Ji-Hoon Dierckx, former Associate Director, Global Pricing & Revenue Management, Gillette P&G stand out.
2) AI and Machine Learning is front and center
It wouldn't be a 2019 event, if AI and machine learning weren't part of the larger conversation. Machine learning and AI are quickly changing the game in many industries and pricing software is one of the areas where you can see real gains from the application of this technology.  In several presentations this was highlighted as well as pointing out that in order to stay competitive effectively going forward, companies will need a pricing solution with the combination of AI/Machine Learning and business rules to prescribe optimal prices.
What also became clear during the three days, is that in more mature companies and industries, there is still however a lot of push back and mistrust towards AI. This is mainly because it can't easily be explained and is still perceived in terms of being a black box for a solution. The way to overcome this is probably a combination of more data scientists included in pricing teams to help demystify the new tools out there, as well as clearer indications of ROI by the solutions out there and in particular that the solutions out there need to facilitate more A/B testing to show the benefits more transparently.
3) Conjoints and Van Westendorps are still a thing
As a pricing manager, I was never a fan of these surveys as it always boils down to asking customers more or less directly about your pricing and it's in their own self-interest to always understate the price.
But as seen during several presentations, including Electrolux's Teresa Brera Diverio and EPIC Conjoint's Matt Johnston, there are ways to manage this, and it is evident that these survey types are still vastly used and leveraged by B2ME pricing teams to better understand the price ranges customers are willing to pay as well as understanding what features are valued – all supported by new solutions to help overcome any answer bias.
4) More price differentiation is the golden goose, but very tricky to pin down.
More price differentiation is wished for and what most companies out there strive towards. But regardless of where companies are in terms of price maturity, this is considered very hard to actually do and implement especially without losing customer trust. This was a fourth recurring theme during most of the presentations and sadly, no clear-cut solutions were offered.
Takeaway From the Takeaways
As I finish writing this, I can't help but feel I've done some injustice here. There's simply no way to convey in a blog post the learning and insights I took away. But at the heart of it are some common threads…
Listen to your customers, listen to your data, and nail the pricing basics.
The rest will fall into line.