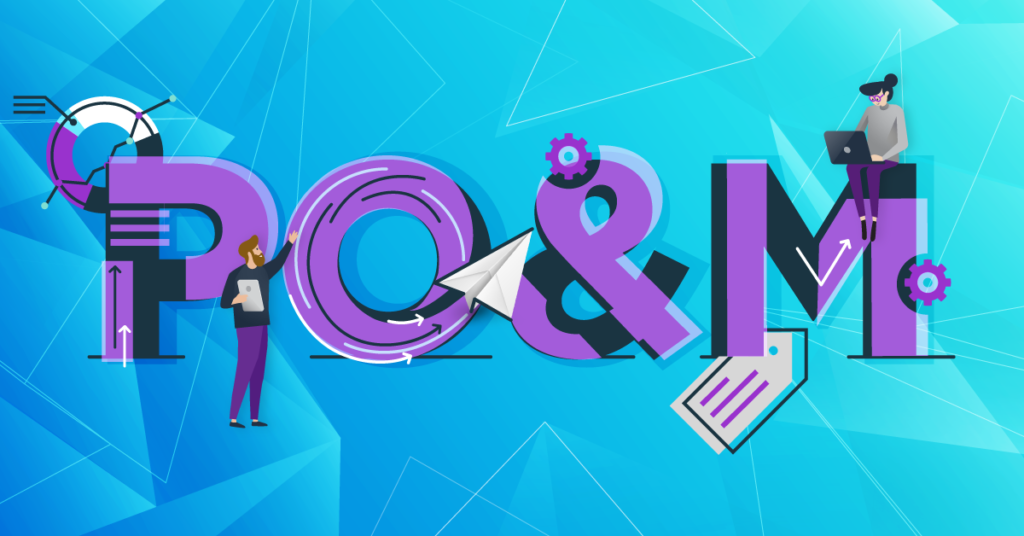 Convinced that adopting PO&M software is the next step on your journey to pricing excellence? Then your first task is to figure out which one will work best for you and your pricing team, and then to evaluate the benefits of using a PO&M software.
There are hundreds of tools listed in Capterra's price optimization software directory alone, not to mention on the market as a whole. The available features range from simple price data management to full-blown price optimizations & process automation.
The three steps outlined below will help point you in the right direction so you can start drawing up a list of PO&M options and their advantages that will lift you and your team up rather than weighing you down.
1. Ask yourself if you really need a PO&M solution
Before incurring yet another monthly expense, make sure that investing in a PO&M software is the right step forward. For starters, make sure you aren't shopping for price management tools before you have any real need.
A popular starting tool for price management is the humble spreadsheet, and there are plenty of helpful Excel templates out there to help you when you're in that early stage of business. However, there will come a time when these won't work quite as well anymore.
Here are some possible reasons why:
1. Your team has grown and too many people are editing the same spreadsheets
2. The time it takes to maintain information increased substantially
3. Spreadsheets are no longer a secure way to store sensitive pricing & cost data
Once you hit the benefit ceiling of Excel and it becomes more of a burden and time-sucker than a helping hand, it's time to turn to something a little more advanced. Managing your pricing in a PO&M platform has its advantages as it requires less manual work and it is a much safer way to manage valuable data.
2. Do your homework before you start shopping for a PO&M tool
Once you're sure that you need a PO&M software, deciding which one best fits your needs and budget may seem like a daunting task, but the key is to start with an internal analysis.
Before getting overwhelmed by the glitzy features and all-in-one promises made by PO&M market leaders, start by isolating the day-to-day functions you and your team carry out. Once you do, divide them into categories based on function and the tools you are using to carry them out.
For example, creating price rules and controlling your price waterfall will fall under price management. Another example would be exporting data to spreadsheets and limiting what specific users can view and edit, which would fall under administrative work.
This will help you browse the value propositions and product pages of different PO&M tools, and navigate you towards those that are more suitable for your needs. Plus you'll get a solid overview of the tools that manage every facet of you and your team's day-to-day tasks.
Don't throw the old stuff away just yet
Many PO&M systems are built to integrate and sync with popular CRMs, ERPs and E-commerce platforms. So before going full Marie Kondo on your existing tools, take a moment to note down what it is about them that you find so tricky.
If you have already invested in a PO&M solution that's not working out for you, you might be troubled by the lack of flexibility. Or perhaps you are content with the product, but your needs as a customer aren't met by their support team when problems pop up.
In the end, it all comes down to identifying your pain points. Below are some of the most common ones faced by pricing teams using software that doesn't suit their needs:
– Time-consuming to manage
– Not customizable enough
– Lacking AI-driven price optimizations
– Too complicated for you or your team to use
– Not scalable as your database of products, price lists and team grow
If you are reading this guide and are hunting for a new price management solution, chances are you identify with at least one of these pain points. As tempting as a shiny, brand new solution may seem, the cost of changing out everything may be higher than you're bargaining for.
Factor the cost of change into your PO&M decision
According to Prosci, the more dependent a project's benefits are on adoption and usage, the more focus should be on effectively managing and easing your team into the change.
Therefore, you may want to look for a PO&M solution that is easy to combine with the tools you already have in use. This will make it more likely to be adopted by your team, which should be the ultimate goal. As a starting point, it might even be best to go for a very basic PO&M tool that covers the basics, used in addition to the current mix to avoid shaking things up too much and stirring up resistance.
Many PO&M solutions are compatible with major ERP providers, CRM systems, and other basic office programs. PriceEdge's PO&M solution, for example, is designed to agnostically integrate with rather than disrupt the complementary tools in your pricing process.
If after all this evaluation you still want to ditch all the old tools, then, by all means, do so. The important thing is to think your decision through, and not to rush in before you and your pricing team are ready.
3. Keep your key PO&M stakeholders in mind
While you may be browsing PO&M tools and PO&M advantages on your own, it is important to remember who you're shopping for. Whether you're a pricing manager or not, chances are that you will not be the only one benefiting from the implementation of PO&M software, so it's important to think beyond your own needs.
First and foremost, before asking for feedback from your pricing team, as a general rule of thumb you want your PO&M advantages to include excellent customer support and an easy-to-implement pricing frameworks. Avoiding overly-complex PO&M systems or support teams that take over a week to get back to you is an easy way to ease the transition and make your teams' lives easier.
The next thing to consider is the key functions your pricing team is carrying out. Are they pricing people who will benefit greatly from forecasting and reporting features? Do they prefer a timeline view or is a Kanban board the best way to keep an eye on pricing progress and changes?
If you can't answer these questions with certainty, just ask! Have a meeting to pinpoint your pricing team's biggest needs and priorities before making any definitive PO&M choices.
Don't forget about the guys upstairs
While it's important to look at things from a ground perspective, it is equally important to consider the needs of the people up top when considering which PO&M advantages are key to your business.
What are the business objectives of your organization? Is margin improvements an area of particular focus at this time? Understanding the budgetary concerns and quarterly goals of the key decision makers involved in the purchase of a PO&M will give you more leverage when pitching its advantages.
If you're facing some opposition, pilots are a great way to get the conversation started and to preview the positive impact a PO&M tool can have on outputs, which will often outweigh the cost by a long shot.
If a more practical approach to research is more your thing you can give us at PriceEdge a ping and we will talk you through and demo all our relevant features for you. Book a demo today and find out why world leading companies choose PriceEdge as their go-to pricing platform.