Every month the Price Edge team puts together a curated list of all the must-read pricing articles picked-up from a variety of trusted online sources.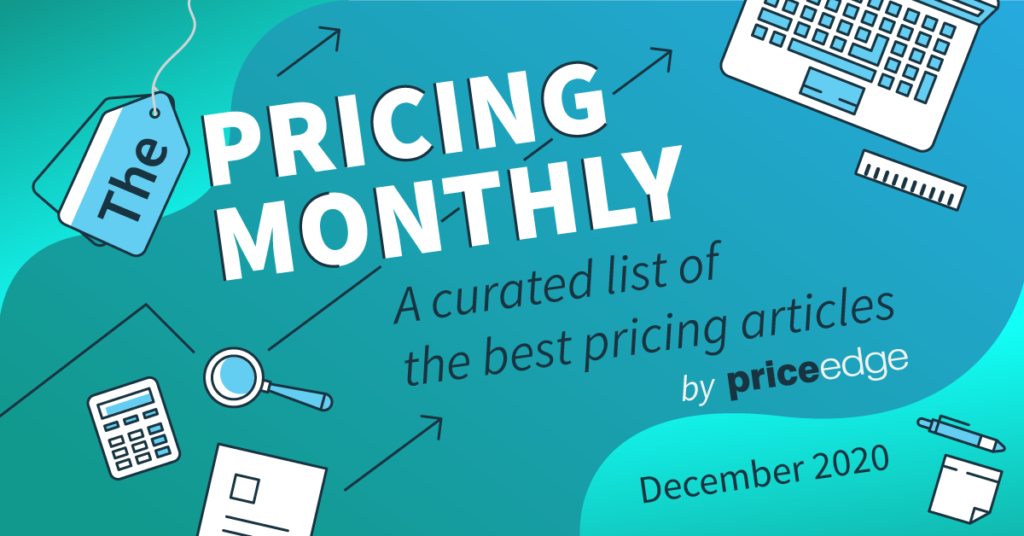 If you are curious and looking to learn more about pricing, you should definitively read the Pricing Monthly.
Here is a list of last month's best pricing reads:
An overview of pricing strategy (Ibbaka)
Getting the price right in logistics (McKinsey)
When Higher Consumer Demand Doesn't Lead to a Price Increase (The Pricing Conundrum)
5 Reasons Not To Raise Prices on Existing Customers. And 2 Better Ways to Do It Anyway (Jason Lemkin on LinkedIn)
Five Pricing Moves Companies Made in 2020, From Zoom to Peloton (The Wall Street Journal)
Will Peloton's New Pricing Strategy Work? (The Motley Fool)
Pricing your SaaS product (Blossom Street Ventures)
Podcast: How to Price Your Offerings and Ensure Customers Will Pay More (The Misfit Entrepreneur)
Your Value Offerings Don't Have to Cannibalize Your Premium Ones (BCG)
What gets measured gets managed – How to measure your pricing (Ibbaka)
SaaS Pricing Pages Do Seem to Use the 'Decoy Effect'. But Not So Much For Bundles (SaaStr)
Wondering about how you could put all these new ideas to work inside a pricing software? Then make sure to check out our pricing software and book a demo with one of our pricing experts.