Every month the Price Edge team puts together a curated list of all the must-read pricing articles picked-up from a variety of trusted online sources.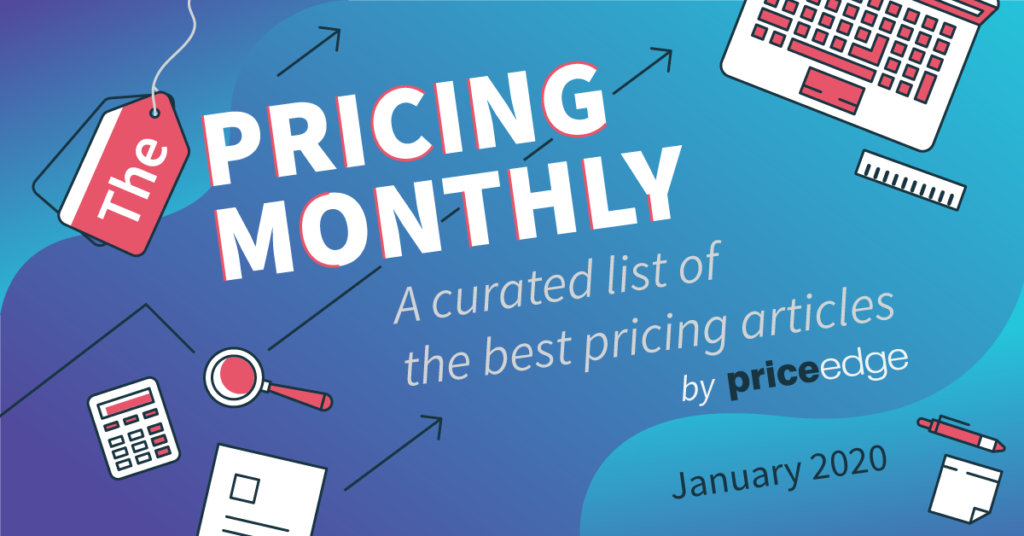 If you are curious and looking to learn more about pricing, you should definitively read the Pricing Monthly.
Here is a list of last month's best pricing reads:
Pricing Transformations in 2020 (OV | Blog)
4 Reasons Why Pricing Is the Key to Startup Success (Entrepreneur)
Podcast: Pricing Strategy Execution (PPS)
Avoiding Price Pressure: 3 Tips to Negotiate Successfully With OEM Buying Centers (Simon Kucher)
How to Raise Your Prices (Tien Tzou on LinkedIn)
5 Ways to Escape Pricing and Sales Pressure through Digitalization (Simon Kucher)
Netflix Quietly Perfected Their Pricing. Here's What You Can Learn (OV | Blog)
3 Reasons Why A/B Testing Probably Doesn't Make Sense For Your Company (Mark Stiving on LinkedIn)
Making the switch to value pricing in accounting firms (Thomson Reuters)
Promotion Effectiveness: How to Fix the 30 Percent of Value-Destroying Promotions (Simon Kucher)
Wondering about how you could put all these new ideas to work inside a pricing software? Then make sure to check out our pricing software and book a demo with one of our pricing experts.