Every month the Price Edge team puts together a curated list of all the must-read pricing articles picked-up from a variety of trusted online sources.
If you are curious and looking to learn more about pricing, you should definitively read the Pricing Monthly.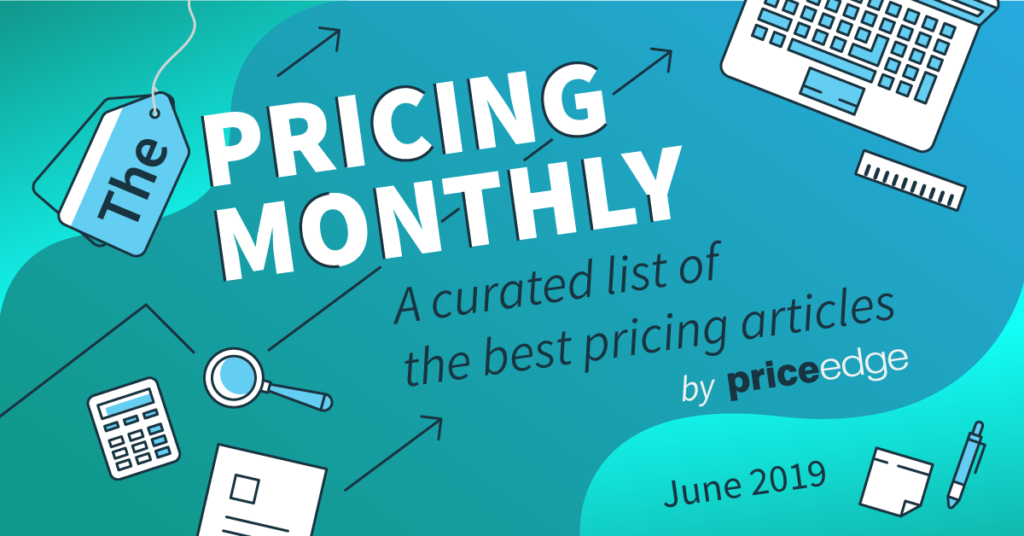 Here is a list of last month's best pricing reads:
State of the Pricing Management Software Industry (Professional Pricing Society)
Podcast: SurveyMonkey's Pricing Change 10 Years in the Making (OV|BUILD)
Considering a Subscription Model? Avoid These Rookie Mistakes (Industry Week)
Harnessing Big Data For Better Pricing Results (Professional Pricing Society)
SaaS Pricing Strategies for Short- and Long-term Success (openviewpartners.com)
Q&A: Measuring Price Increase (Mark Stiving on LinkedIn)
9 Must-Haves to Implement Your Pricing Strategy Successfully (Simon Kucher & Partners)
How to Use Pricing Strategy as a Competitive Advantage (greatb2bmarketing.com)
Pricing strategy of multi-oligopoly airlines based on service quality (PLOS|ONE)
Smart Strategies for Pricing Products in Your E-Commerce Store (allBusiness)
Value-Based Pricing for Professional Services (business2community.com)
Wondering about how you could put all these new ideas to work inside a pricing software? Then make sure to check out our pricing software and book a demo with one of our pricing experts.