Every month the Price Edge team puts together a curated list of all the must-read pricing articles picked-up from a variety of trusted online sources.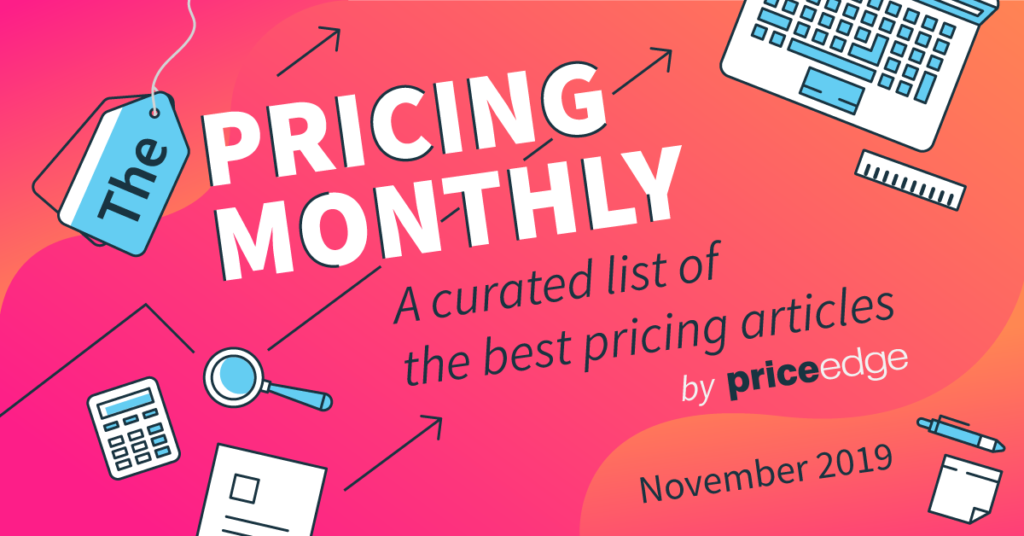 If you are curious and looking to learn more about pricing, you should definitively read the Pricing Monthly.
Here is a list of last month's best pricing reads:
Why Is Every Streaming Service Using the Same Pricing Model? (Harvard Business Review)
Three Steps To Choose Your Pricing Strategy (Forbes)
Choosing the Right Pricing Model for Equipment as a Service (Bain & Company)
The 7 Basic Pricing Strategies (Medium)
How to hire a pricing consultant (ibbaka)
How Targeted Ads and Dynamic Pricing Can Perpetuate Bias (Harvard Business Review)
B2B buyers press B2B sellers to up their ecommerce game (Digital Commerce 360)
Your SaaS Pricing Committee: Why, What and How (Bronte Philips on LinkedIn)
What's More Important: Value Or Price? And How To Project Value To Customers (Forbes)
Dynamic pricing is a two edged sword (ibbaka)
Anchoring High in Pricing Really Works. But Only If You Do It Really Well. (SaaStr)
Wondering about how you could put all these new ideas to work inside a pricing software? Then make sure to check out our pricing software and book a demo with one of our pricing experts.