Every month the Price Edge team puts together a curated list of all the must-read pricing articles picked-up from a variety of trusted online sources.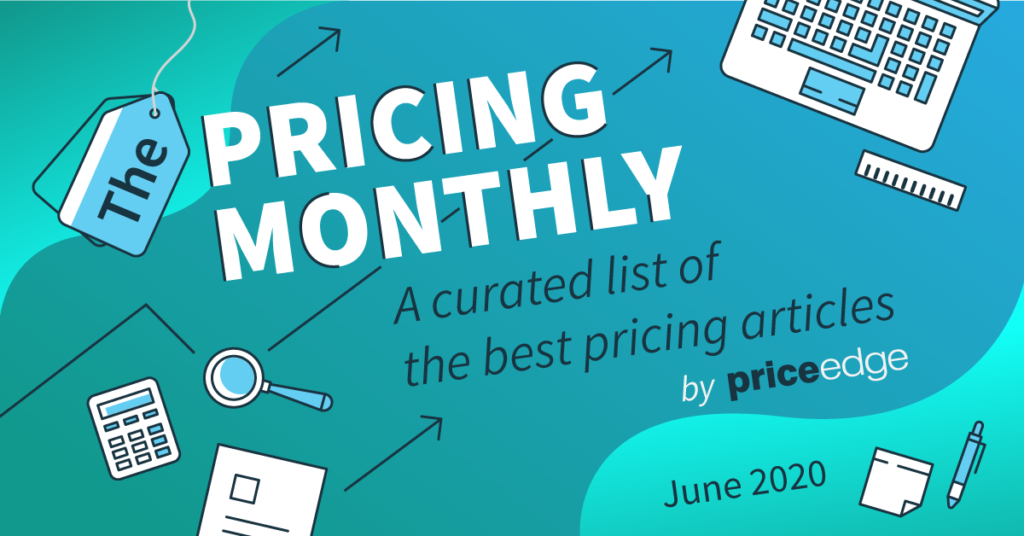 If you are curious and looking to learn more about pricing, you should definitively read the Pricing Monthly.
Here is a list of last month's best pricing reads:
Why The C-Suite Cannot Overlook The Power Of Pricing (CEO Today)
Pricing your learning resources (Ibbaka)
What's gotten into the price of cheese? (NY Times)
From product-market fit to product-market-price fit (Medium.com)
3 ways competitor price tracking can make your brand profitable (yourstory.com)
Pricing In The New Digital Age (PPS)
Value pricing: How to gain a competitive edge and make more money (accountingtoday.com)
How To Price Your Product: A Guide To The Van Westendorp Pricing Model (Forbes)
Servitization: Service-based offering to Increase Revenue and Profit (SKP)
Wondering about how you could put all these new ideas to work inside a pricing software? Then make sure to check out our pricing software and book a demo with one of our pricing experts.