Every month the Price Edge team puts together a curated list of all the must-read pricing articles picked-up from a variety of trusted online sources.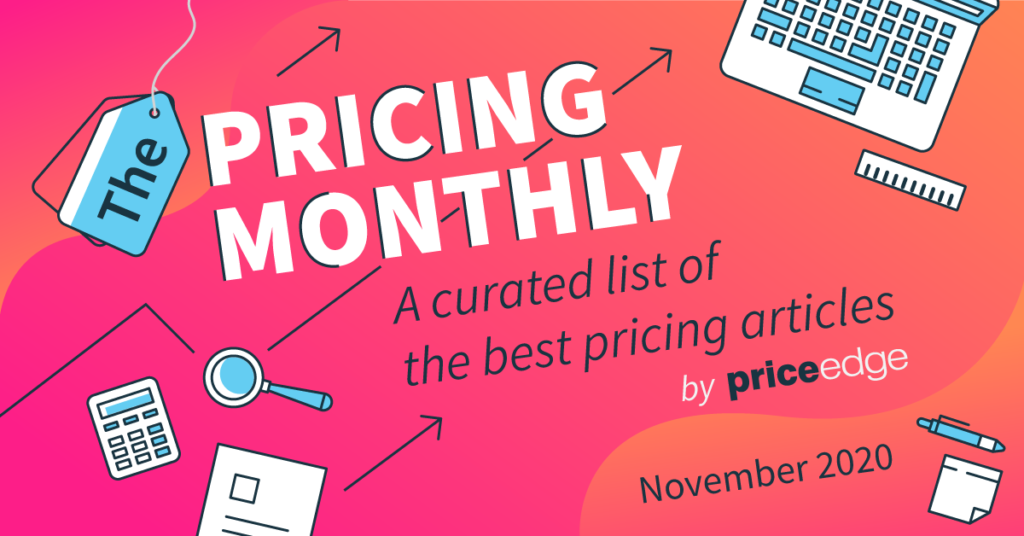 If you are curious and looking to learn more about pricing, you should definitively read the Pricing Monthly.
Here is a list of last month's best pricing reads:
Debunking the Myths of B2B Dynamic Pricing (BCG)
Strategic Choice Cascade for Pricing (Ibbaka)
Competitive Pricing Playbook (Tim J Smith on LinkedIn)
5 Rules for Producers and Retailers to Jointly Build Customer-centric Promotions (SKP)
The future of pricing – results from a quick poll (Ibbaka)
Pricing is Not a Business Strategy (Mark Stiving on LinkedIn)
Get, Keep, Grow (SKP)
How to get Software Pricing right? (Jens Pfennig on LinkedIn)
7 pricing strategies that win customers without sacrificing brand (Digital Commerce 360)
Wondering about how you could put all these new ideas to work inside a pricing software? Then make sure to check out our pricing software and book a demo with one of our pricing experts.