Every month the Price Edge team puts together a curated list of all the must-read pricing articles picked up from a variety of trusted online sources.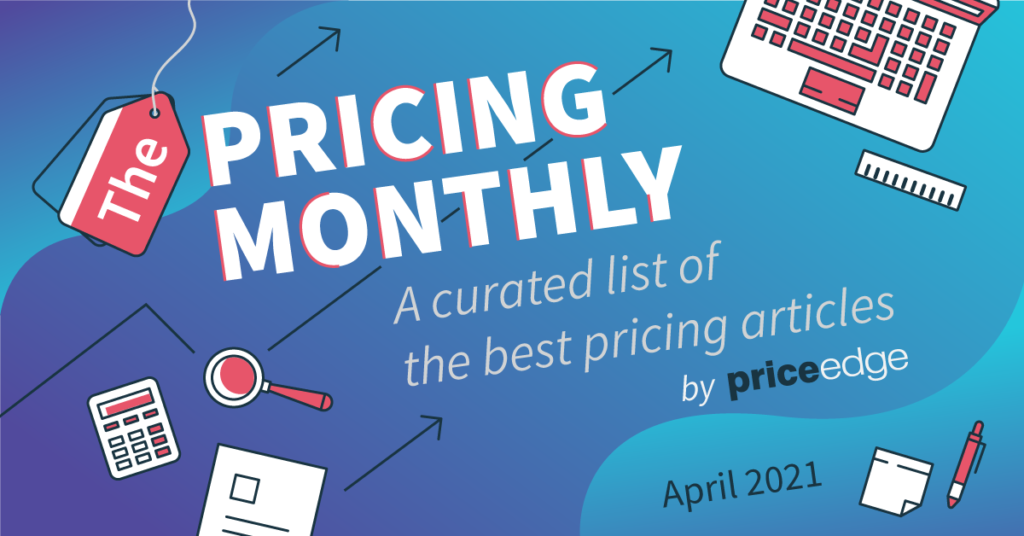 If you are curious and looking to learn more about pricing, you should definitively read the Pricing Monthly.
Here is a list of last month's best pricing reads:
Price Optimization Models (Bain)
Why You Need to Price Before, During, and After (Mark Stiving on LinkedIn)
Succeeding in Europe: How to Build Trust through Price (SKP)
The Chief Value Officer – An interview with Stephan Liozu (Ibbaka)
A big part of business success is pricing your product properly. A Menlo Ventures VC shares 3 steps startup founders should take when settling on a price (Business Insider)
Attention shoppers: Price hikes are ahead, but consumer companies hope you won't notice (CNBC)
How to Successfully Monetize the E-Learning Boom (SKP)
How to Price Hardware Like it's Software (Mark Stiving on LinkedIn)
The worst pricing decisions (Ibbaka)
Wondering about how you could put all these new ideas to work inside a pricing software? Then make sure to check out our pricing software and book a demo with one of our pricing experts.