Every month the Price Edge team puts together a curated list of all the must-read pricing articles picked-up from a variety of trusted online sources.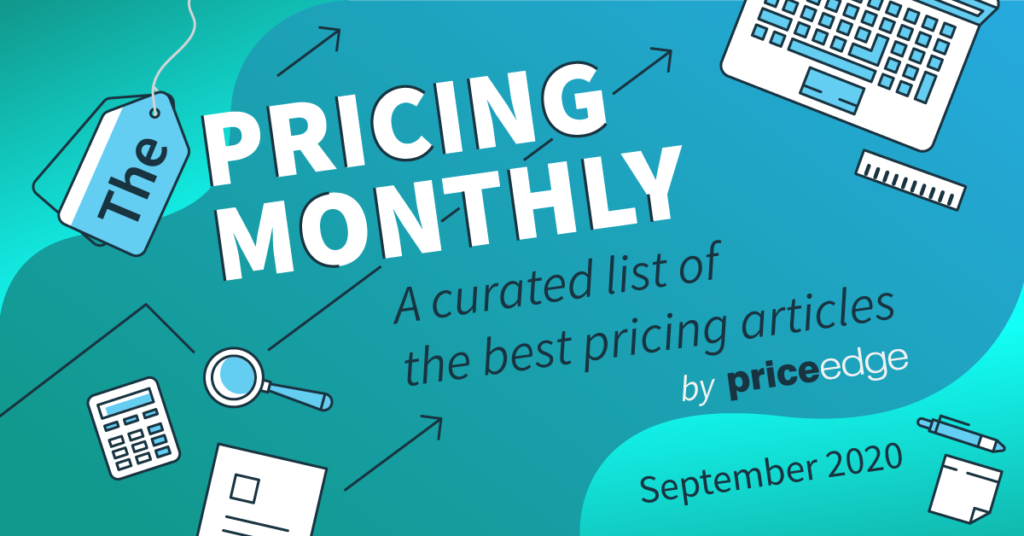 If you are curious and looking to learn more about pricing, you should definitively read the Pricing Monthly.
Here is a list of last month's best pricing reads:
Coke's Failure: When Price Segmentation Goes Wrong (Mark Stivnng on LinkedIn)
How to price for SaaS transformation (Ibbaka)
International Reference Pricing: A Five-Step Strategic Approach (SKP)
Prime Gouging – How Amazon Raised Prices to Profit from the Pandemic (Public Citizen)
Good Better Best Digest // 14 (Good Better Best)
Pricing Today and Tomorrow (Insight Higher Ed)
How SaaS Companies Benefit From Value-Based Pricing (Forbes)
When You Raise Prices More Than a Smidge … They At Least Look At Another Vendor (Saastr)
How to win a price war (Taylor Wells)
Podcast Monetization: How Consumer Preferences Differ Internationally (SKP)
Why are companies struggling to adopt Value Based Pricing? (Ibbaka)
How To: Price Segmentation Using Product Differentiation (Mark Stivnng on LinkedIn)
Factors to consider when developing a pricing model (Vision Edge)
Wondering about how you could put all these new ideas to work inside a pricing software? Then make sure to check out our pricing software and book a demo with one of our pricing experts.