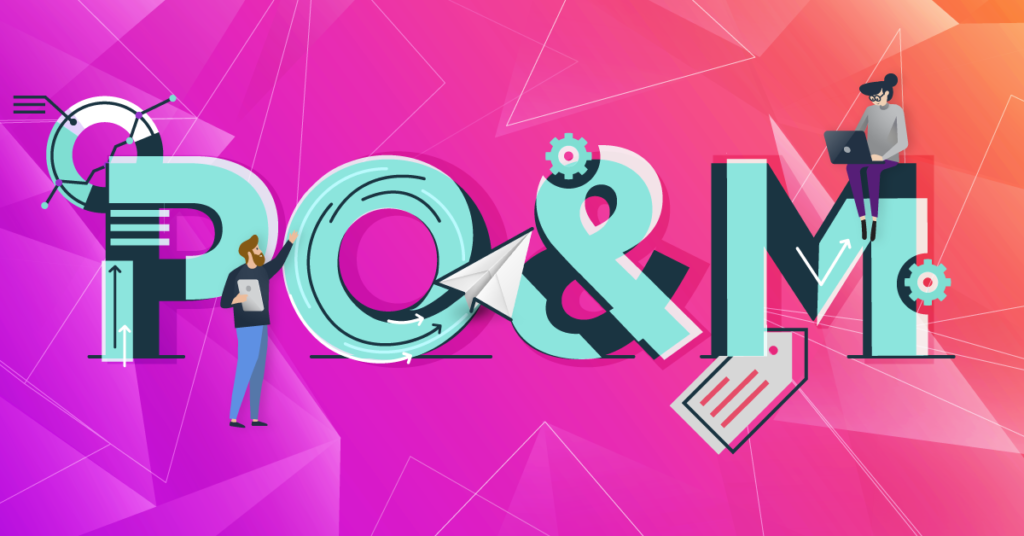 If you're looking to maximize profits, you need the right tools for the job.
However big or small your organization, having the best PO&M software is crucial to boosting pricing performance across your product portfolio —without one, you'll be wasting time and losing opportunities you could be converting into profits.
But not all PO&Ms are created equal. There's a vast array of options out there, so when asking yourself, "what is the best PO&M software?" it's important to know what features you need.
To help you, we've developed this guide of key features you should be on the lookout for when trying to find the best PO&M system.
Why you need a PO&M Solution
Different PO&M software functions in different ways, but the best price optimization and management (PO&M) tools provide major benefits to any organization:
A clear visual representation of your pricing
The automation of repetitive tasks to save time.
A centralized source of information about every price list and product your team has responsibility for
Data analysis to measure the effectiveness of pricing, as well as forecasting future
Streamlined communications.
Let's say you have 100 price lists to manage. Without PO&M that's 100 price lists you'll need to manually manage in a spreadsheet. What happens when the cost changes the next day? What happens if a product is discontinued? What happens every time a sales rep agrees on an adjusted price list with their customers?
It has to be updated manually.
You'll be sifting through file directories to find the right information, with no guarantee it'll be free of human error.
A PO&M does all of this for you!
A PO&M can't win your deals for you—that's down to the skill of your sales team. But the best PO&Ms specialize in doing all those time-consuming mundane tasks, so your team can focus on selling and got the right prices in place to do so.
Small teams will achieve significant workflow improvements moving from spreadsheets to PO&M software for small businesses, spending more of their time thinking about pricing strategy and less bogged down in admin.
They can easily store and recall important details about price lists, as well as being able to use data analysis from their pool of previous sales to refine their pricing techniques to boost their revenue even more.
Larger teams gain the same benefits but see huge advantages from having a centralized data platform. Information from pricing departments in different locations and time zones is updated and represented in real-time, meaning no loss of accuracy and no delays waiting for crucial information from other departments.
While PO&M software is usually designed to be used by pricing and sales teams, businesses with different focuses have leveraged the power of PO&M for their own needs.
What makes a great PO&M solution?
We now know the baseline for what PO&M needs to bring to your organization. But what do the best P&OM platforms bring to the table to separate them from the rest?
Scalability
Your PO&M should grow with your business, from a start-up P&OM all the way to an enterprise level. The best PO&M software offers easy upgrade paths for when you need more advanced features and more users.
Security
Your business holds enormous responsibility for the personal data it has, and the top PO&M system providers make sure your data remains safe and only available to those with the correct permissions, while still being easy to access.
Unifies all your tools
Having a single, streamlined view of your pricing process gives clarity, and gets your team on the same page. Supporting apps and integrations is also a must.
Integration and Customizability
You'll waste time and money if the PO&M you choose has a complicated interface and demands a complete overhaul of your pricing logic.
The best PO&Ms keep the focus on you and should integrate seamlessly with minimum training needed for your staff, enhancing your current pricing practices with an easy-to-understand visual layout and intuitive controls.
You'll need to be able to customize the logic and functions of your PO&M so your team can adapt to any situation. Your PO&M should never be the reason you can't implement a new pricing strategy.
Affordability
Some PO&M solutions are expensive because they include lots of advanced tools you might need, but might not, whereas some are free, but lock their useful functions behind costly paywalls.
The best PO&Ms make sure you only pay for what you need and don't charge steep prices for their services or for advanced functions when the time comes to upgrade. They're also clear about what services are included for each price bracket.
Third-party apps
A healthy ecosystem of third-party applications to integrate with your PO&M lets you customize exactly how your PO&M works for your business.
Look out for a large array of useful and popular apps, as the best PO&Ms will have integrations for every situation.
Clear Metrics
A good PO&M will collate data for you to improve your pricing logic, as well as letting you set goals for your teams with real-time feedback.
The best PO&Ms make this data easily available and coherent, keeping your finger on the pulse of your pricing process, sales, margins, and conversions.
Activity Management
The best PO&M software gives you prompts, reminders, and tools to ensure price actions are taken quickly. They allow you to set up pricing chains once an initial step has been completed, with follow-up steps either automated or prompted after the desired interval.
Top PO&M software also enables the use of advanced pricing activities through their ability to track data, schedule automatic price adjustments and automation, and encourage creativity in your process to find what works best.
Easy to use and set up
Instead of being a weekly reporting platform, price management software should be an easy one-stop shop for all your pricing needs.
It should also help you cut down on admin work. With the right tool, you'll have to do less data handling, and have more time to sell.
So, what is the best PO&M option?
The best PO&M is the one that gives your business the features you need without breaking the bank.
The question really is: what features do you need?
Small companies looking to get into price management for the first time won't need the more complex functions and tools an enterprise business will, but every business will want to make sure their data's secure, that their pricing processes can be fully managed within the new program, and that they aren't having to spend a lot of resources retraining staff to use the PO&M.
Importantly, a PO&M tool should help you keep track of all price points. A pricing person's worst nightmare is forgetting. Whether it's mixing up margins, missing and cost change, or losing sight of a deal that is just an inch away from selling, forgetfulness is a true-price person's worst enemy. The right PO&M will make sure you know where your leads are in the process and what activity you need to take next.
Make sure the baseline product meets your expectations of what a PO&M should bring to your business, and then decide whether the cost for the features you need is reasonable.
Finally, check to see if the PO&M will grow with your business—the top sales PO&Ms make this a breeze.
If you can tick all these boxes, then you've probably found the best PO&M system for you—all that's left to do then is start integrating it and boosting your margins to new levels.