Every month the Price Edge team puts together a curated list of all the must-read pricing articles picked up from a variety of trusted online sources.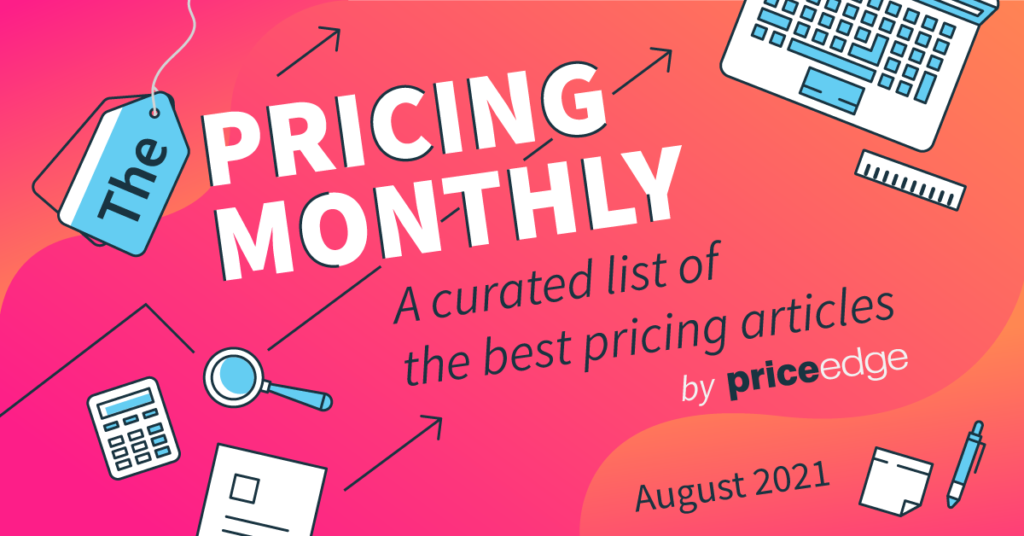 If you are curious and looking to learn more about pricing, you should definitively read the Pricing Monthly.
Here is a list of this summer's best pricing reads:
Why the Company's Core Values Matter & Should Influence Its Pricing Strategy (The Pricing Conundrum)
Pricing and inflation – how to respond (Ibbaka)
The Golden Rule of Pricing (Mark Peacock on LinkedIn)
How to Grow Revenue Quickly and Sustainably in Transformation (BCG)
Stop Sales Discount Authority! (Mark Stiving on LinkedIn)
Revenue growth management: The time is now (McKinsey)
Pricing Tool: The Value Pricing Framework (The Pricing Conundrum)
Why You Need A Value Pricing Dashboard (Ibbaka)
Acquisition Pricing for Retention (Mark Stiving on LinkedIn)
Defying cost volatility: A strategic pricing response (McKinsey)
Value-based Pricing and Selling Are Joined at the Hip (Decisionlink)
Six Steps to Protecting Profits When Commodity Prices Spike (SKP)
And one podcast:
Pricing and Sales Negotiation Skills: How to Close More Deals with Sebastian Wrobel (Impact Pricing)
Wondering about how you could put all these new ideas to work inside a pricing software? Then make sure to check out our pricing software and book a demo with one of our pricing experts.