Every month the Price Edge team puts together a curated list of all the must-read pricing articles picked-up from a variety of trusted online sources.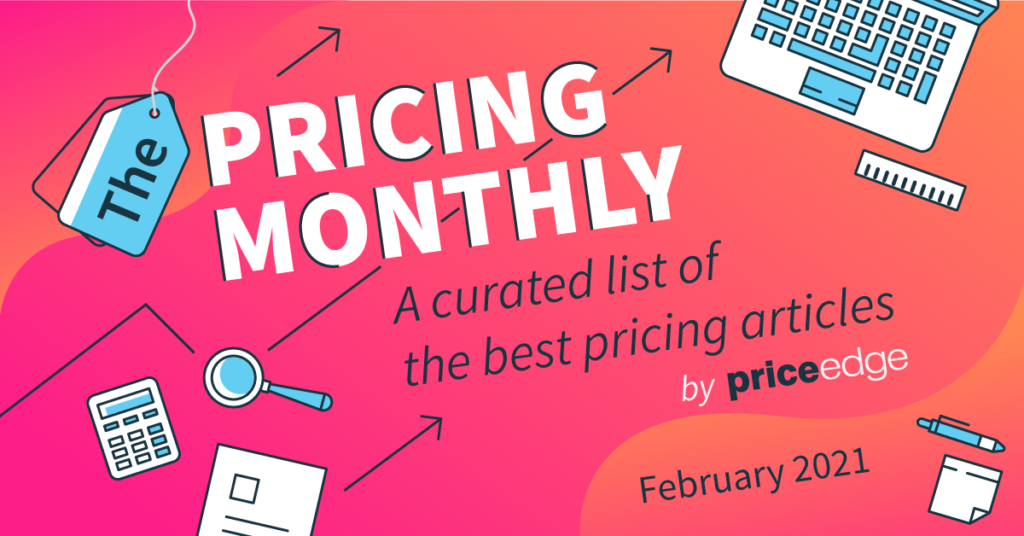 If you are curious and looking to learn more about pricing, you should definitively read the Pricing Monthly.
Here is a list of last month's best pricing reads:
Monetizing Digitalization in B2B: Make Digital a Revenue Project (SKP)
It's Price Before Product. Period. (First Round Review)
How Pricing Affects Gross Margin, and Vice Versa (Mark Stiving on LinkedIn)
Promotion Effectiveness: How Do Promotions Change Shopper Behavior in the Long Term (SKP)
Pricing for service led growth (Ibbaka)
What happens when consumers pick their own prices (Newswise)
12 Techniques For Selecting The Right Pricing Strategy (Forbes)
Pricing Consultant vs. Pricing Advisor – What's the Difference? (Mark Stiving on LinkedIn)
How to Ease Profit Losses from Regulatory Interventions with Intelligent Pricing (SKP)
The Hidden World of Pricing: Uber, Trulia, Etsy, Superhuman & More (NFX)
Wondering about how you could put all these new ideas to work inside a pricing software? Then make sure to check out our pricing software and book a demo with one of our pricing experts.