Every month the Price Edge team puts together a curated list of all the must-read pricing articles picked-up from a variety of trusted online sources.
If you are curious and looking to learn more about pricing, you should definitively read the Pricing Monthly.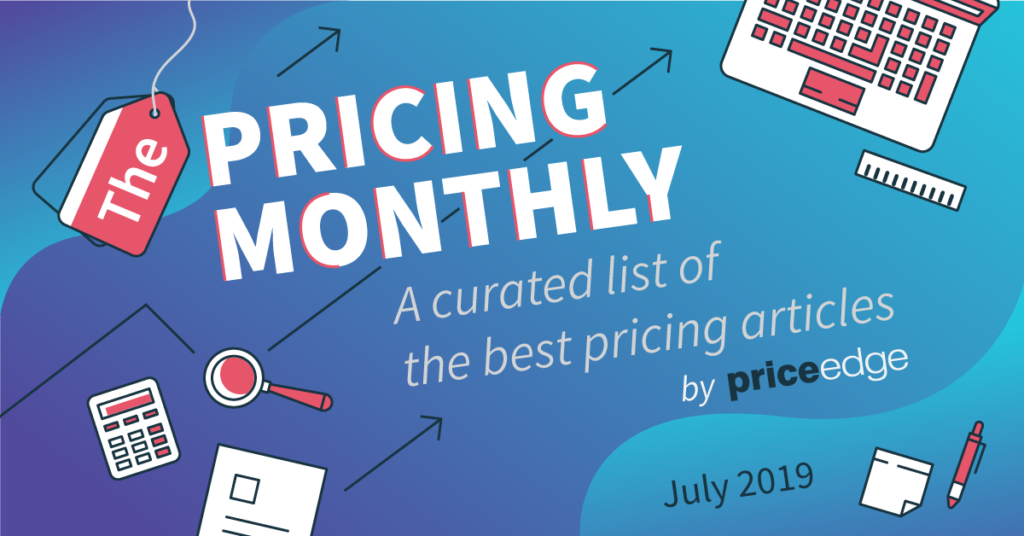 Here is a list of last month's best pricing reads:
Why dynamic and personalized pricing strategies haven't taken over retail — yet (Retail Dive)
Podcast: Demystifying Pricing with Simon-Kucher's Josh Bloom (OV|BUILD)
How to Set the Right Price for Your Product or Service (DIY Marketers)
5 Questions to Consider When Pricing Smart Products (Harvard Business Review)
Pricing? You Just Want It to Be Goldilocks in the Early Days (Saastr)
New Manufacturing Success Metrics (Industry Today)
How To Achieve Net Negative Churn By Using Value Metrics In Your Pricing (OV|BUILD)

Your Guide to Perfectly Pricing a Product (business2community.com)
Give Pricing Decisions The AI Edge (Forbes)
Dynamic and Personalized Pricing (eyefortravel.com)
Study: Seven in 10 retailers share this pricing concern (chainstorage.com)
Podcast: Bad Pricing Optimization Strategies: What's That Smell? (PlanningPosts)
Your Customer is Changing Their Buying Process. Your Pricing Process Needs to Change (OV|BUILD)
Wondering about how you could put all these new ideas to work inside a pricing software? Then make sure to check out our pricing software and book a demo with one of our pricing experts.