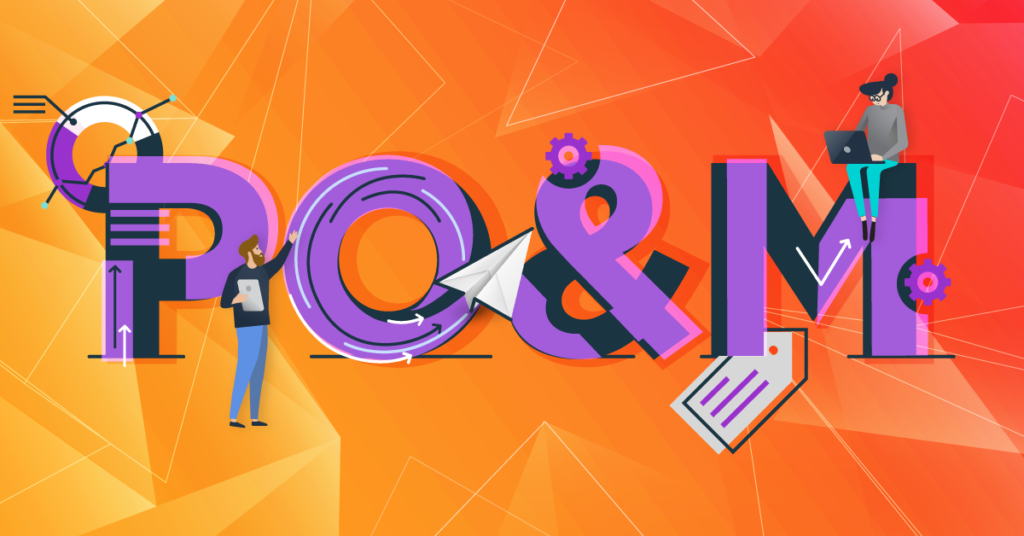 Considering the wealth of information available online, it's easier than ever to make informed purchasing decisions. On the flip side, it's just as easy to feel like you're drowning in wave after wave of value propositions and unique selling points when shopping for a PO&M solution.
Knowing the features you need and the prices that suit you is great, while understanding how to choose a PO&M tool that will give you the best possible price advantage is essential. On the other hand, understanding the things to avoid can often be just as helpful, especially if you have too many candidates to choose from.
To help you navigate through the crowded market of price optimization & management tools and software, we cover the six biggest signs that a PO&M software would be more of a problem than a solution.

1. It's a copycat PO&M solution
If your budget is on the tighter side you may find yourself steering away from the top players and looking for lesser-known brands that claim to do the trick at a lower price tag. While this may seem like a great idea in the short-term, sacrificing quality to save now will cost you a lot in the future.
Much like buying an off-brand sound system or a remarkably crafted 'ePhone X' on your recent long haul holiday, they'll work fine, maybe even beyond your expectations, until something goes wrong. And unlike having your jogging playlist or party vibes ruined, when a PO&M system crashes your business will suffer the cost.
Here a few quick ways you can avoid falling for a copycat version of the actual PO&M system you need when comparing PO&M options:
Check rankings and customer reviews.
Copycat PO&M solutions won't make it far up the ranks on legitimate review sites like G2Crowd or Capterra —if they even get there at all. While there's no need to strictly stick to the top 5 or 10, software that looks good but sits closer to spot one hundred than spot zero in the rankings isn't likely to meet your expectations.
Dig deeper into their social media presence.
If they don't have a following on LinkedIn or similar, that's an easy dealbreaker. If they do have an audience but low or negative engagement it's just as bad if not worse. Many copycats survive off organic search traffic and a fancy homepage, where feedback and reviews can be controlled. Disgruntled customers on social media platforms, on the other hand, are a lot harder to stifle.
Pay attention to their branding materials.
Once you get familiar with what's on the market you will start to get a good idea of which brands are more popular and reliable. Copycat products often borrow and mimic the design and UX of superior products, so keep an eye out for suspicious similarities.
If cost is your main concern, most big players offer budget plans that still come with state-of-the-art customer support when things get tricky. Copycat prices may be tempting, but having all your customer data and PO&M processes disrupted is not a disaster you want to deal with.
2. Their customer support sucks
Having help available when you need it is absolutely essential. Implementing new tools is always a challenge, even for the simplest and easiest to implement PO&M tools. Why add to the stress of managing change in your team when you can choose products that come with knowledgeable, round-the-clock customer support.
While reviews and on-site testimonials are great, the best way to find out if a PO&M software customer support is up to standard is to get your hands a little dirty and test it for yourself. Reach out to them via email, live chat, social media, or wherever they claim to be available and put their support team to the test.
If you find yourself waiting for days, or even weeks, for a response to a question, they probably won't be the best help when your company processes are on the line.
3. The software requires manual updates
This may be a little tougher to discern before getting started, but try and make sure that the PO&M tools you are considering to purchase take care of updates without any extra time and effort on your end.
Most cloud PO&M solutions for example, take care of updates on their own and will automatically update the software without you lifting a finger. Other benefits of cloud-based PO&M tools are that they keep your data backed up in the cloud, and are much more secure—an essential feature when handling lots of sensitive pricing data.
4. The product hasn't changed in years
Technology moves fast. Really fast.
PO&M software is no different, and you want the product that you and your team turn to every day to be fast, bug-free and technologically relevant.
The best way to get an idea of the level of innovation that goes into a PO&M tool is to take a peek at their company announcements and product updates. You'll easily find this info on their blog or homepage, and the frequency of updates will give you insight into just how much innovation is going on.
These announcements will also give you an insight into whether updates are automatic or not.
5. The brand has negative PR
How a company treats its environment, staff and partners says a lot about their values. If you find a product that ticks all the right boxes, but the company is prone to bad publicity, then your needs as a customer aren't likely to be their top priority.
Even if you are not morally inclined to avoid companies with negative press when making your PO&M tool decision, employee scandals, licensing feuds and shady practices are signs that a company is not headed for success. Or at least, success in the form of driving value for customers like yourself.
Inevitably the quality of the products they make will suffer, and the cost will come out of you and your company's pocket.
6. The customer reviews are scathing
According to research by ReviewTrackers, 90% of consumers find online reviews to be a more valuable purchasing input than a pitch from a sales representative. The reason is simple: online reviewers (usually) don't work for the company, so are less likely to be skewing the benefits of a product or trying to minimize any weaknesses.
However, take every review with a grain of salt.
The same study by ReviewTrackers found that 94% of customers avoided businesses because of a bad review. It's important to be critical and understand what exactly was so displeasing and if it is something that would also be deal-breaking for you.
How a company responds to negative reviews is also a great way to determine the validity of the reviewer's concerns, and whether their grievances are personal or objective.
Minor things can make a major difference
If the PO&M tool you have in mind is cleared and free of any of the red flags mentioned above, there are still a couple more things to consider before diving for your credit card.
Most PO&M solutions have a SaaS (Software as a Service) pricing model, with different subscriptions that vary depending on the number of features, users, or cloud storage space you require. Don't choose a plan because it's cheaper or because it has the most features, but study each one and choose what best covers your needs.
Bonus tip: Most plans offer the option of annual or monthly billing. An annual billing plan is always cheaper, and if you've done your due diligence and are sure that it's the right fit for you, then this is your best option.
If you want something low commitment, then before going for a monthly plan first see if a pilot option is available. If you want to learn more about PO&M software and what steps you should take to pick the right one you can read more on that from our blog here.